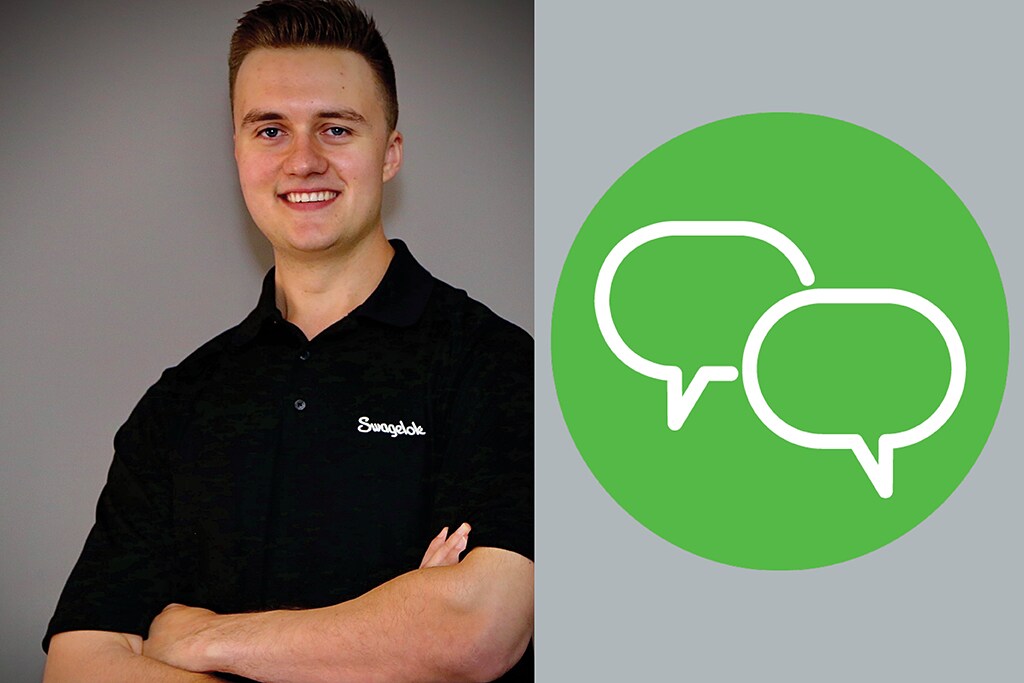 Swage Talks Associate Spotlight:
Max Jantz, Custom Solutions Engineering Specialist, Field Engineer


Primary markets: Chem/Refining, Oil & Gas, Power Generation
ask Max your application questions
Learn more about Max Jantz in the Q&A below!
1. How long have you been an Engineer and what discipline? How many years of experience do you have in total?
Max: I graduated from the University of Guelph in 2019, with a Bachelors of Engineering (B.Eng). During my post-secondary education, my interest was at its peak when I learned about mechanical system design and innovative manufacturing processes. Upon graduation, my focus was to find a company that could provide me this sort of work, while also encouraging me to build relationships with customers—an attribute of work that I've loved since my high school summer jobs. I had not heard about Swagelok until I was being interviewed at our Sarnia branch, which is located down the street from my childhood home. The running joke is that I figured they were a locksmith. Since then, I've been immersed in our Custom Solutions department providing our customers with turn-key assemblies ranging from simple to complex. I'm coming up on three great years with Swagelok, and will be pursuing my Professional Engineer (P.Eng) designation later on this year. I look forward to helping our customers, as a P.Eng, with their ever growing needs for years to come!
2. In your own words, can you describe what you do for Swagelok and how you help our customers with their challenges? What does a day in the life look like?
Max: I provide a quality service to our customers. It's a simple explanation but a sentence that I keep in the back of my head as I carry out my responsibilities. Whether it be a simple quote, or a customer that has a complicated problem, I treat all requests with the same level of attention. On top of that, I'm a full-time learner, who is actively listening to what works and what doesn't. This can vary from both hard and soft skills. One day I could be learning how to properly select materials for use in Offshore Oil & Gas applications, and the next, I'm working on my communication abilities to ensure I can now relay that technical information in a manner that is easily understandable.
When it comes to what my day looks like, it's a healthy mix of hard work and unplugging. I try to have a good work-life balance, so I try to get away from the computer to enjoy my evenings and especially my weekends. With that being said, I'll be the first to stay focused on issues that are mission critical for you and your business.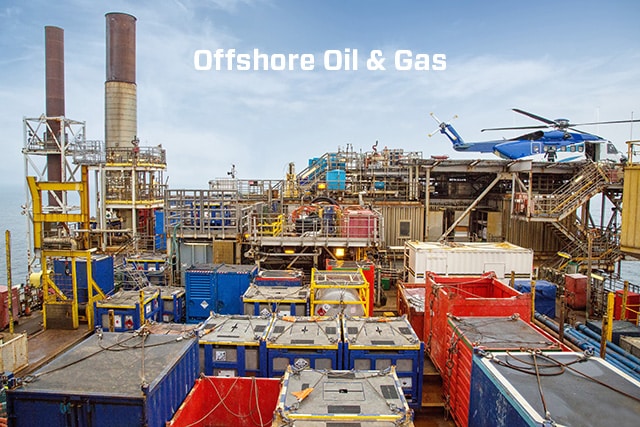 3. How did you get started in this industry? What do you enjoy about it?
Max: As I didn't know much about Swagelok prior to stepping in the front door, I got my start in the industry by receiving an offer of employment shortly after I graduated. I'm lucky to work for a company that serves multiple industries, as I've had the unique opportunity to work on a myriad of applications for our products and services in just three short years. I ultimately think that's what I enjoy most. The exposure to different problems and being able to solve them for our customers is what I find most enjoyable.
4. What do you find rewarding about your work as an engineer? What do you see as your impact on customers?
Max: I find problem solving and trust building the most rewarding aspects of engineering work. I think that engineering work revolves a lot around trust, and believing in someone's ability to put in the effort to solve a problem with integrity and professionalism. The satisfaction that comes from a repeat opportunity involving a customer that keeps coming back for that same level of quality service becomes more rewarding with each occurrence.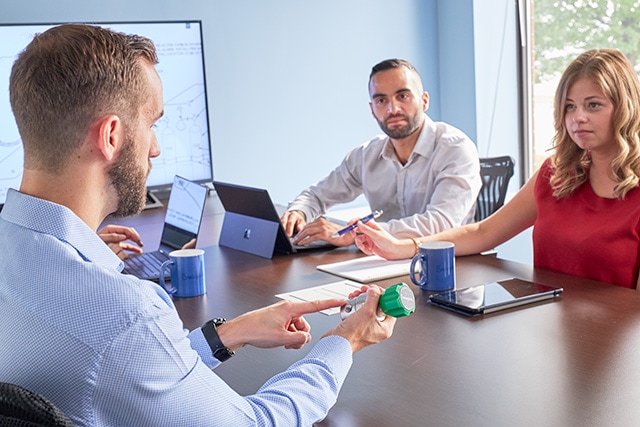 5. What is the most notable customer challenge you've helped solve recently? Anything unique or different?
Max: I would say the most notable recent challenge came from a customer that was running into a mechanical seal failure on a very frequent basis. They had determined that a Plan 62 Steam Quench could potentially eliminate, or slow, the issues they were experiencing. The uniqueness of this opportunity stemmed from the customer providing an internal benefit-cost ratio analysis showing the potential benefits, in real dollars, of implementing our solution at their site. I really enjoyed getting some tangible numbers on a solution that we provided!
6. Besides basic necessities, what is one thing you could not go a day without?
Max: I can't go a day without talking to either family members or friends. At this point, the line between the two is pretty blurred. I definitely would not be where I am today without those special people, and I love being able to communicate with them on a daily basis.
7. Tell us a little bit about your hobbies or interests outside of work. What inspires you?
Max: When I'm not focused on my work, I'm trying to better myself in other aspects of my life. You can usually find me out in a friend's garage, with a hundred tabs of YouTube How-To videos loaded up, and the latest project in various stages of completion on the work bench. On top of that, I'm always in the kitchen with the motivation to try and perfect some meal I found while browsing the internet. If I'm running into either a dip in productivity at work, or maybe I don't like how I communicate with people whom I am most close with, I'll begin to do some heavy self-reflection and work on trying to improve how I conduct myself out in the world. I find that books and podcasts tend to lend the best advice when it comes to these types of roadblocks, as well as a good mind clearing workout. In terms of inspiration, I think I'm most inspired by effort. You may not be the best at something, but if I recognize that an individual is giving 110% of their effort, I can't help but be that person's #1 fan.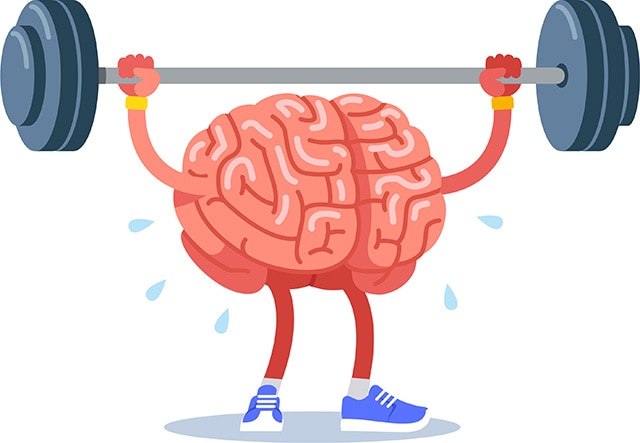 8. Ask me about _________?
Max: Anything and everything that you may think Swagelok could do for you. And if I don't know the answer, I'll be prompt in relaying the information to the person who I know could help you out.
We look forward to sharing more knowledge with you. To stay up to date on our latest posts, please subscribe at the link below.