Swagelok Ontario is your local Swagelok® Sales and Service Centre.
Swagelok Central Ontario and Swagelok Southwestern Ontario have joined forces to provide seamless sales and service across Ontario. We are committed to having the RIGHT RESOURCE for the RIGHT OPPORTUNITY at the RIGHT TIME to help you achieve your goals.
From simple sub-assemblies to complex fabrications, Swagelok Ontario assembles all the fluid system components you require for a high quality single source solution.
Guided by our core values, we have and will continue to take actions that protect the health and well-being of our associates and yours. As an essential business, we are here to help provide solutions for your critical applications.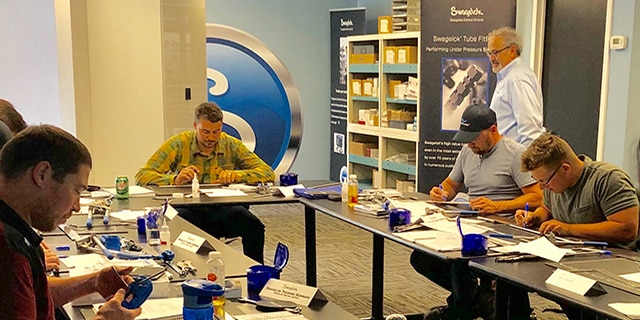 Swagelok Ontario's hands-on training seminars provide you with the practical knowledge to enhance workplace safety and improve efficiency and productivity.
Swagelok Ontario Quick Links
Your Local Swagelok Sales and Service Center
Swagelok Ontario
6471 Edwards Boulevard
Mississauga, ON L5T 2V2
905.607.1825
18D Enterprise Avenue
Ottawa, ON K2G 0A6
613.226.1862
469 Campbell St.
Sarnia, ON N7T 2J1
519.336.3453
For a location map and hours of operation