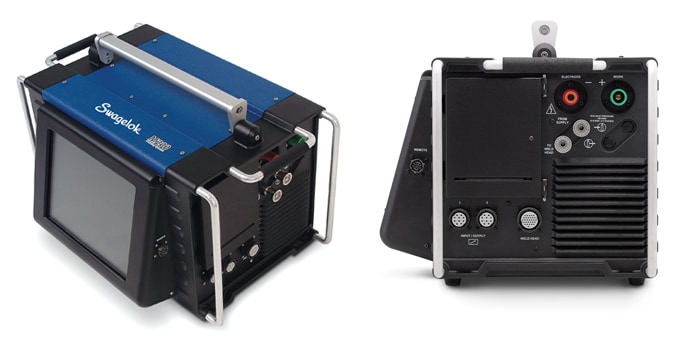 Tools and Equipment
Swagelok Ontario offers equipment for purchase or rental to help satisfy many of your job requirements. Rental equipment includes Welding Systems, Hydraulic and Pneumatic Assembly Units, and Tube Benders.

Welding System Rentals: rent a state-of-the-art welding system capable of welding from 1/8" tube OD through 4" tube OD. The welding system can be rented by the day, week or month.

Hydraulic/Pneumatic Assembly Units: rent swaging tools to ensure the proper assembly of Swagelok® tube fittings and hoses.

Tube Benders: rent production benders or hand benders to fabricate fluid systems from ¼" tube OD through 2" tube OD. The tools can be rented by the day, week or month.

Need all of your hand tools in one place?
The Swagelok Tool Case is the convenient, time-saving solution.
Contact us for your tool and equipment needs.