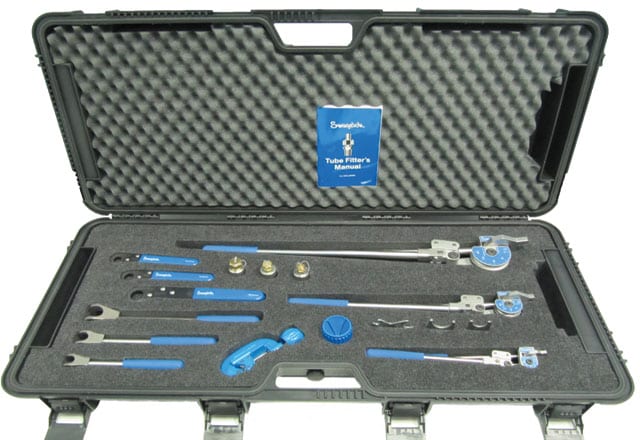 Swagelok Tool Case
Swagelok Ontario now offers a secure case for your Swagelok tools. The case contains Tube Benders, Gap Inspection Gauges, Tee and Ratchet Wrenches, Pre-Swaging Tools, Tube Cutters, and Tube Deburring Tools. Also, every case comes with Swagelok's Tube Fitter's Manual for no extra charge. This manual is a valuable resource for anyone involved in tubing selection and/or installation of Swagelok fittings.
All of the tools are contained within a rugged case that is water resistant and has free running wheels for easy transportation.

The Swagelok Tool Case Brochure shows you everything that's inside.

Contact us to purchase a Swagelok Tool Case today. Quote part number MS-TOOL-CASE for pricing and other inquiries.